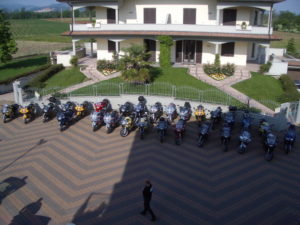 We offer travel agencies, tour operators and tour leaders a professional and efficient booking service specialised in group accommodation (hotel capacity 76 people).
Our french, english, german and spanish speaking highly qualified staff coordinates and organises in advance, with a special attention to detail, all international group accommodation.
In order to simplify groups check-in and check-out we deal with the tasks ranging from the booking to the Rooming list telematic sending (with room distribution and room number allocation) as well as group registration forms.
We offers different types of formulas to satisfy your needs, each one at a different tariff. You can choose from the low budget touristic formula to the "All inclusive" formulas.
For any further information on our services and on the staff organisation, aiming at promptly satisfying the guests and in particular the group needs, do not hesitate to contact us.